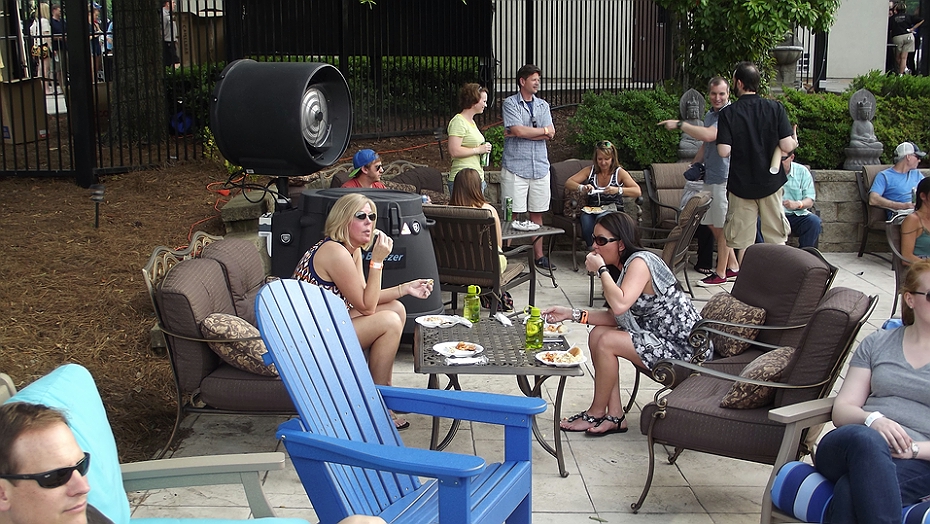 The Power Breezer is the best 100% self-contained, mobile air cooling system in the world for Athletics, special events, and for heat mitigation in many types of other industries to reduce heat-related injuries.
It pushes out up to 14,000 cubic feet per minute of up to 27 degree colder air. It is durable, reliable, versatile, and can be used to cool areas of about 3000 square feet of partially covered areas as well as out in the open. Used in multiples, 3-4 of the Power Breezers can cool large 9000 square foot tents in the middle of summer for weddings or other special events.

The Power Breezer is the Best Sideline Air Cooler for the NFL, Collegiate and High School Football and all outdoor sports because of its mobility, it's 100% self-contained and can run up to 50 hours on a single fillup. This also makes it ideal for warehouse, distribution center, entertainment, hospitality and agricultural applications.
It also can be used for racing, poultry, livestock, marathons and large crowd cooling. Call us with your special need and we'll keep you cool. CALL US AT 770-317-5210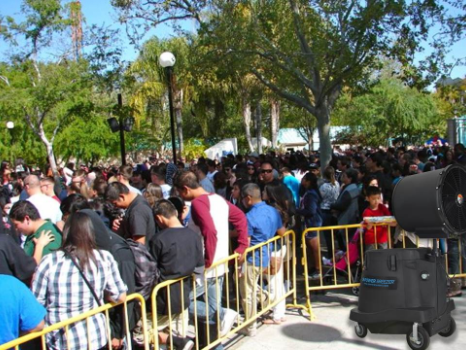 Introducing Power Breezer MAX
25%+ More Power than the Mach 4
Atlanta Cool Zone 770.317.5210 Call us for Pricing
The best mobile air cooler for Athletics now has a Big Brother. It's same size but a much more powerful motor and atomizer to give you a 140 foot throw distance and more mist cooling capability to 50 Feet.

Atlanta Cool Zone is the #1 supplier of the Power Breezer to the NFL and major college and high school sports teams. We can help your team be more successful starting on the first day of camp!