tor, portable home generators, portable
power breezers for sale, Joape Misting Fans, wall hanging air coolers for sale, mobile air cooling supplier usa, portable Air Cooler for sale, buy portable Air Coolers in usa, best portable air cooler supplier usa, mobile air cooler supplier usa, buy wall hanging air coolers in usa, buy best wall hanging air coolers in usa, portable air cooler for sale, #1 seller of mobile air coolers in usa, best power breezers seller usa, mobile air cooling supplier usa, buy power breezers in usa, best portable cooler in usa, buy portable air cooler for events, best Air Cooling supplier in Caribbean, buy air coolers for outdoor events, outdoor air coolers for sale, mobile air coolers for sale, buy power breezers in Caribbean, Mobile air cooling suppliers, Mobile air cooling suppliers in USA, Wall Hanging Air Coolers in USA, Portable air conditioner USA, Power Breezer suppliers in USA, Best power breezer suppliers in USA, air coolers for sale in USA, Portable air coolers in Georgia, Portable air coolers in Tennessee, Portable air coolers in Florida, Portable air coolers in North Carolina, Portable air coolers in South Carolina, Portable air coolers in Mississippi, Portable air coolers in Louisianna, Portable air coolers in Texas, Portable air coolers in Arizona, Portable air coolers in New Mexico, Portable air coolers in Oklahoma, Portable air coolers in Nebraska, Portable air coolers in Alabama, Power Breezr Florida, Wall hanging air coolers for wedding, online titan breezer suppliers in Florida, westinghouse generator, westinghouse generators, Atlanta Cool Zone, power systems,electric generators,power generators,electric, westinghouse inverter, westinghouse portable power, 1000 watt to 12,000 watt generator,power , carb compliant, OSHA Certified, generator,electric generators,inverter generator, emergency power, gas generator, quiet generator, home generator, electric power, best portable generator, portable home generators, portable power supply, portable propane generatorwestinghouse generator, westinghouse generators, Atlanta Cool Zone, power systems,electric generators,power generators,electric, westinghouse inverter, westinghouse portable power, 1000 watt to 12,000 watt generator,power , carb compliant, OSHA Certified, generator,electric generators,inverter generator, emergency power, gas generator, quiet generator, home generator, electric power, best portable generator, portable home generators, portable power supply, portable propane generatorwestinghouse generator, westinghouse generators, Atlanta Cool Zone, power systems,electric generators,power generators,electric, westinghouse inverter, westinghouse portable power, 1000 watt to 12,000 watt generator,power , carb compliant, OSHA Certified, generator,electric generators,inverter generator, emergency power, gas generator, quiet generator, home generator, electric power, best portable generator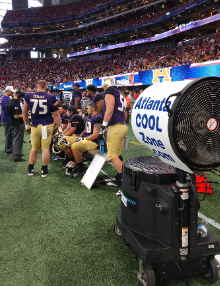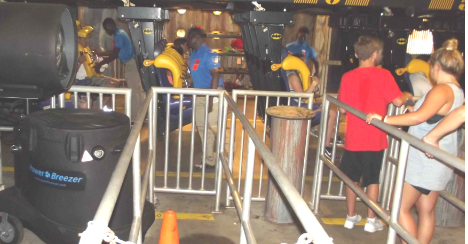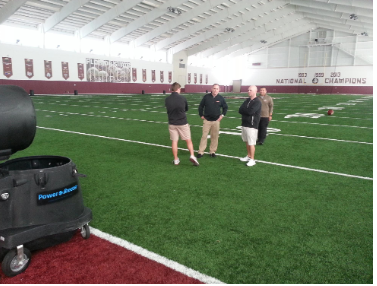 SIDELINE AIR COOLING FOR ATHLETICS. Atlanta Cool Zone is the
#1 Provider in the USA of the Power Breezer to the NFL, NCAA, High Schools and Businesses everywhere. It is the most versatile, easy to deploy and powerful mobile air cooling system. available.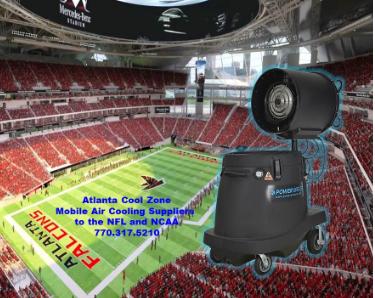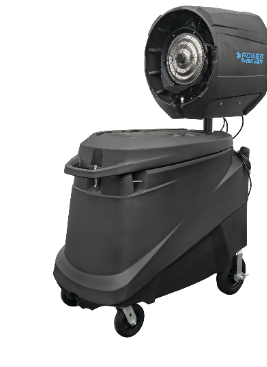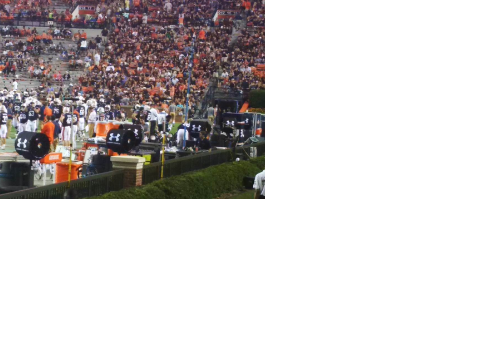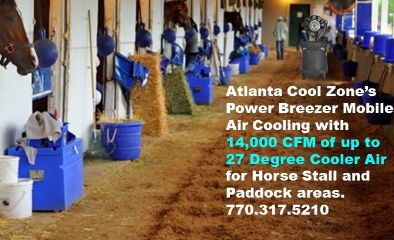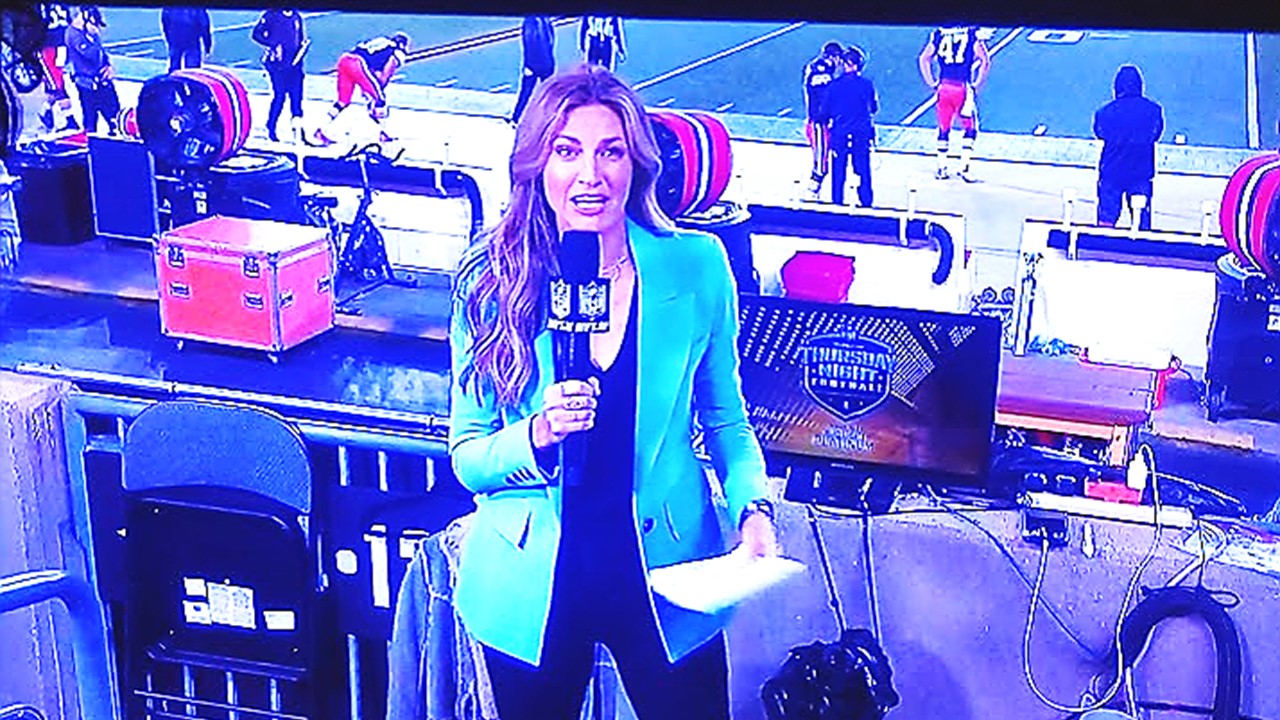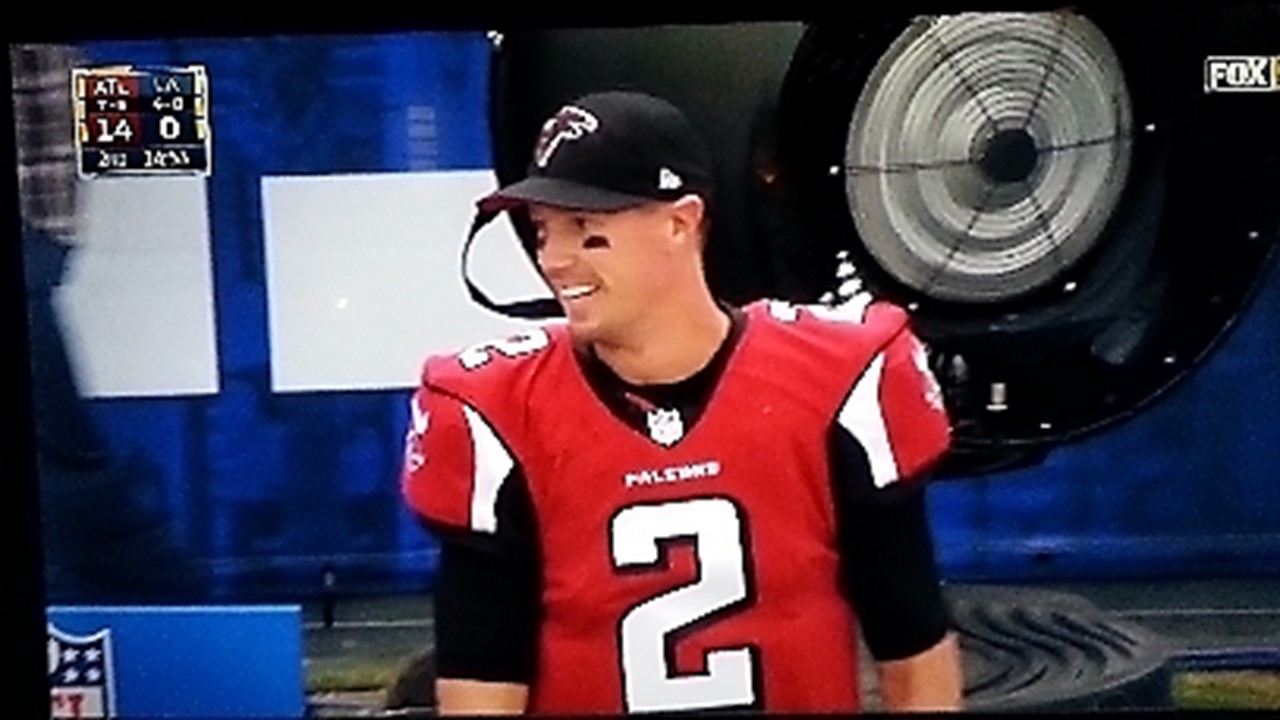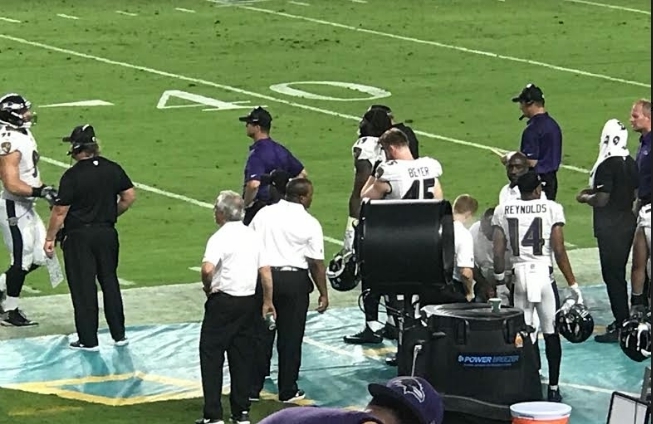 SIDELINE AIR COOLING?
Do you want to own the Best Sideline Air Cooler for Football? Atlanta Cool Zone is a Leading Provider of the Power Breezer for the NFL. MLS and NCAA and High School sports teams nationwide.
The state of the art Power Breezer is a powerful mobile air sideline air cooling system that quickly cools down players and staff to reduce heat stroke and heat related injuries as well as mental errors at practice and in games , home and away. It can save a players life.
It is the only 100% self-contained sideline air cooling and mobile air cooling system which requires no direct hose hook-up or moldy cooling pads.
The Power Breezers Atomization technology won't get players or equipment wet like a Misting System does. Misting systems also require multiple hoses, and electrical cords running everywhere and separate pumps so it's a logistical nightmare for trainers and equipment personnel who have to transport and deploy it.
The Power Breezer is up and working within 1 minutes. Its more effective than cooled benches on the sidelines because its air flow can be directed where the players are sitting or standing, plus it oscillates.
The Power Breezer is a "Must Have" for training camp and practices as well as sideline air cooling athome and away games. It helps your team stay cool and allows athletes to rehabilitate faster to give you a competitive advantage throughout the game! Here is why it's the best solution.
* Wet Bulb Globe Temperatre Reduction
* Up to 27 Degree Colder Air Immediately
* 14,000 Cubic Feet of Air Per Min. ( It could fill a hot air balloon in 5 minutes)
* 60 Degree Oscillation
* 50 Hour on-board water tank
* Runs on les electricity than a hair dryer
* No Direct Hose Hook Up Needed
* Heavy Duty Casters
* Will not get players or equipment wet
* Financing Available
SIDELINE AIR COOLING football Mobile Air Cooling Warehouse Cooling Heat Mitigation Tent Cooling Special Event Cooling Air Coolers for venues Wetbulb Globe temperature Reduction SIDELINE AIR COOLING football Mobile Air Cooling Warehouse Cooling Heat Mitigation Tent Cooling Special Event Cooling Air Coolers for venues Wetbulb Globe temperature ReductionSIDELINE AIR COOLING football Mobile Air Cooling Warehouse Cooling Heat Mitigation Tent Cooling Special Event Cooling Air Coolers for venues Wetbulb Globe temperature ReductionSIDELINE AIR COOLING football Mobile Air Cooling Warehouse Cooling Heat Mitigation Tent Cooling Special Event Cooling Air Coolers for venues Wetbulb Globe temperature ReductionSIDELINE AIR COOLING football Mobile Air Cooling Warehouse Cooling Heat Mitigation Tent Cooling Special Event Cooling Air Coolers for venues Wetbulb Globe temperature ReductionSIDELINE AIR COOLING football Mobile Air Cooling Warehouse Cooling Heat Mitigation Tent Cooling Special Event Cooling Air Coolers for venues Wetbulb Globe temperature ReductionSIDELINE AIR COOLING football Mobile Air Cooling Warehouse Cooling Heat Mitigation Tent Cooling Special Event Cooling Air Coolers for venues Wetbulb Globe temperature ReductionSIDELINE AIR COOLING football Mobile Air Cooling Warehouse Cooling Heat Mitigation Tent Cooling Special Event Cooling Air Coolers for venues Wetbulb Globe temperature ReductionSIDELINE AIR COOLING football Mobile Air Cooling Warehouse Cooling Heat Mitigation Tent Cooling Special Event Cooling Air Coolers for venues Wetbulb Globe temperature Reduction